Reliable And Easy
WordPress Autoblogging
With WP Robot you can work less and still earn more! Drip feed automatic content targeted to any niche to all your WordPress weblogs. Enhance your sites and earn money from up to nine affiliate networks.
More Than


22,000

Satisfied Customers!

Thanks to our great features, free and fast support as well as regular updates we have thousands of happy customers using WP Robot on their blogs since we launched it in 2009.

Installed On Over


1,100,000

Websites!

With over a million installations on WordPress weblogs all around the world and counting we can say with confidence that WP Robot is one of the most popular autoblogging plugins.

82

Software Updates
Released So Far!

Since its initial release in 2009 we have continuously supported and updated WP Robot. The 82 new versions added lots of new features, many of which were suggested by our users!

23

Content Sources,


9

Affiliate Networks,


6

Content Spinners

By featuring content from 23 unique sources (9 of which earn you money!), being able to mix it in any way and rewrite it WP Robot makes sure your autoblogs become a success!
Download Our Free Version
Our free version is perfect if you want to give WP Robot a try first. It includes 7 content modules, including Clickbank and PLR article posting.
Create
targeted blog posts

related to

any topic

you could possibly think of!

WP Robot is a powerful and easy to use autoblogging plugin for Wordpress weblogs allowing you to turn your blog on complete auto-pilot and drip-feed it with fresh content in regular intervals specified by you. And the best part: The posts created will be targeted to any keyword you enter and any topic you could ever think of!
See All WP Robot Features →
Post
content from many different sources

, including Amazon, Clickbank, Youtube, eBay and more!

WP Robot is capable of autoposting articles from over 20 content providers, including many big names with huge article databases like Ezinearticles, Amazon, Google and Yahoo. Thanks to the plugins powerful templating system you have full control over which kind of posts will be created! There is no autoblogging software that can create autoblogs with more diverse content out there and WP Robot's capabilities are constantly expanded with new exciting content modules!
See All WP Robot Modules →
Mix

content sources and automatically

rewrite

or

translate

all posts to make them look as if they were written by humans!

WP Robot allows you to mix and combine all of its 24 modules in any way you can imagine, resulting in beautiful and interesting posts consisting of videos, images, comments, product ads and more. To ensure you do well in search engines we have integrated 6 popular spinning applications (not included) into WP Robot and our own translation module makes it possible to publish automatic content in any language.
WP Robot can
help you

in many different ways!

Earn More Money:
A large part of the content WP Robot adds to your weblog automatically can be monetized by using several affiliate programs and thus adding, in total,
nine additional valuable revenue streams
to your Wordpress websites (and this is not even counting Adsense ads which you are probably using as well).

Get More Visitors:
Autoblogging is a great way to improve your website with
relevant and search engine optimized content
in order to rise in search engine results and attract more visitors to your site.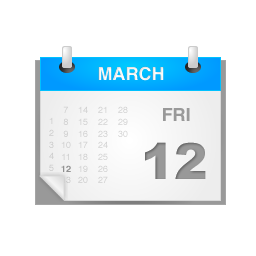 Save Time:
This one is especially obvious: Since you don't have to write any blog posts yourself, you will have
much more valuable time left
for your important work or yourself when using WP Robot!
A few simple yet effective
Usage Scenarios
Because the plugin is very flexible and dynamic there are many possible ways to use WP Robot on your blogs, let me outline a few good ones below:
Create an armada of automatic weblogs. Since you don't have to create the posts yourself nothing prevents your from creating a massive network of so-called autoblogs in order to earn advertising money from them or promote your existing websites.
Earn more money from your existing weblogs. Several of the modules available for WP Robot allow you to earn affiliate commission for any sale referred by your blog's posts, for example through the popular eBay, Amazon, Commission Junction and Clickbank affiliate programs. Since all posts created by WP Robot are targeted to your weblog's topic conversions are generally very good and so this is an easy way to improve the revenue of your weblogs without any work!
Add targeted and helpful content to your already established websites. Let's say you are running a website about golf. By using WP Robot you could add a weblog to your existing site filled with relevant questions and answers on how to play golf or videos teaching golf or reviews of the newest golf equipment and so on. The possibilities are endless and as I said - no work involved on your part.
Enhance your own written posts by adding related content or ads. WP Robot adds a little button to the Wordpress post editor you can use to easily place any automatic content you want into a post you are currently writing or editing. Whether you need a few related videos for the dog training article you are working on or want to add some product ads for golfing equipment to your latest post - No problem, WP Robot can do it!
WP Robot is full of
advanced features

that are

easy to use

.

We programmed WP Robot because we were not satisfied with all other autoblogging plugins available for Wordpress at that time. Everything them was missing from them was built into WP Robot. The result is a plugin that gives the user a huge degree of control with dozens of useful settings and highly customizable templates, while still being simple to use thanks to a clear interface and integrated help tooltips. WP Robot is also almost completely pre-configured after the install: If you don't want to there is no need for any complicated setup!
WP Robot is
affordable

.

WP Robot is a one time payment! There are no contracts, no monthly fees or required support payments. After purchasing the software belongs to you and you are allowed to use it on all of your own websites without limitation.
Read What
Our Users

Have To Say About WP Robot

Below is a random testimonial by one of our many customers. Please go here to view all 416 testimonials

"For me WP Robot has given me a whole new method to create websites and to flip them with ease. WP Robot has a great documentation and flexibility I haven't found elsewhere."
-- by Kathy Filia from Online Shoes Updates

View all 416 testimonials
Want to learn more?
If you want to learn more about what WP Robot can do for your business have a look at the features page to get an overview of all WP Robot can do or simply try the plugin for yourself with our free demo version!
Order WP Robot
Risk Free
Now:
Buy the
Full Version
(best value)
The full version of WP Robot 4 includes all 24 modules, can post content from 23 different sources and lets you earn commission from 9 affiliate networks! You may use the plugin on all your websites!
Buy a
Custom

Version

Build yourself a custom version of WP Robot 4 and select only the modules and features you need! Order 3 or more modules to get a rebate and free bonuses!
Your
Advantages

:
Plugin will be

delivered to you instantly

after payment has been made!
You have a

14 day money-back guarantee

in case you are not satisfied - no questions asked!

Free support

via the WP Robot support forum and

free updates

included with every order!
By making a purchase you agree to the terms of service.