More than 20 different automatic content sources allow you to create diverse autoblogs with this WordPress plugin! WP Robot can automatically post affiliate products, full articles, videos, images and many other types of content. You can mix all the sources together and rewrite them automatically to build autoblogs that look completely natural.
Mix Content: Combine any or all of the autoblogging modules together in order to create content-rich articles on your blog.
Rewriting And Randomization: WP Robot integrates with all the best rewriting tools that allow you to make your automatic content unique. Supported are: TheBestSpinner, Spinnerchief, ChimpRewriter, SpinRewriter, WordAI and ContentProfessor
Use With Any Theme: Autoblogging with WP Robot looks great with any WordPress theme of your choice!
All Autoblogging Modules
This is a full list of all automatic content sources in WP Robot. Click on each link to learn more about a source or order WP Robot now and start using them all on your WordPress blogs immediately!

This module allows you to automatically post affiliate products from Amazon to your WordPress blogs. It is easy to use and powerful at the same time. Articles created by the Amazon module include screenshots of the product, a description by Amazon, some of the latest reviews, up-to-date prices and much more. More details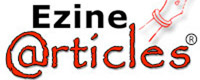 This module allows you to automatically post articles from Article to your WordPress blogs. It is easy to use and powerful at the same time. Articles created by the Article module include the full article text. More details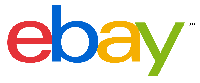 This module allows you to automatically post auctions from eBay to your WordPress blogs. It is easy to use and powerful at the same time. Articles created by the eBay module include a screenshot of the product sold, the current bid or buy now price and more details. More details

This module allows you to automatically post videos from Youtube to your WordPress blogs. It is easy to use and powerful at the same time. Articles created by the Youtube module include the full video embedded into your post as well as a short description, details on the uploader, the video rating and a screenshot. More details

This module allows you to automatically post videos from Vimeo to your WordPress blogs. It is easy to use and powerful at the same time. Articles created by the Vimeo module include the full video embedded into your post as well as a short description, details on the uploader, the video rating and a screenshot. More details

This module allows you to automatically post images and photos from Flickr to your WordPress blogs. It is easy to use and powerful at the same time. Articles created by the Flickr module include the full image in different sizes as well as a description, information on the author and comments from Flickr. More details

This module allows you to automatically post illustrations and photos from Pixabay to your WordPress blogs. It is easy to use and powerful at the same time. Articles created by the Pixabay module include the full image in different sizes as well as a description, information on the author and detils from Photobucket. More details

This module allows you to automatically post news articles from Bing News to your WordPress blogs. It is easy to use and powerful at the same time. Articles created by the Bing News module include a short summary of the news with a link to the full source. More details

This module allows you to automatically post RSS feeds from RSS to your WordPress blogs. It is easy to use and powerful at the same time. Articles created by the RSS module include the full content available inside the RSS feed with all images, videos and other details. More details

This module allows you to automatically post affiliate products from Commission Junction to your WordPress blogs. It is easy to use and powerful at the same time. Articles created by the Commission Junction module include a detailed description of the product with up-to-date prices, screenshots of the article and more. More details

This module allows you to automatically post classifieds from Oodle to your WordPress blogs. It is easy to use and powerful at the same time. Articles created by the Oodle module include the classified ad with details on the service or product sold as well as a screenshot if available. More details

This module allows you to automatically post product comparisons from Shopzilla to your WordPress blogs. It is easy to use and powerful at the same time. Articles created by the Shopzilla module include a detailed product and price comparison in a nice table. More details

This module allows you to automatically post affiliate products from Linkshare to your WordPress blogs. It is easy to use and powerful at the same time. Articles created by the Linkshare module include a detailed description of the product with up-to-date prices, screenshots of the article and more. More details

This module allows you to automatically post affiliate products from Tradedoubler to your WordPress blogs. It is easy to use and powerful at the same time. Articles created by the Tradedoubler module include a detailed description of the product with up-to-date prices, screenshots of the article and more. More details

This module allows you to automatically post affiliate products from Zanox to your WordPress blogs. It is easy to use and powerful at the same time. Articles created by the Zanox module include a detailed description of the product with up-to-date prices, screenshots of the article and more. More details

This module allows you to automatically post events from Eventful to your WordPress blogs. It is easy to use and powerful at the same time. Articles created by the Eventful module include a detailed listing on the event with information on location, date as well as a description and screenshots if avaiable. More details

This module allows you to automatically post job listings from Indeed to your WordPress blogs. It is easy to use and powerful at the same time. Articles created by the Indeed module include a job listing with details on the job available and the company offering it. More details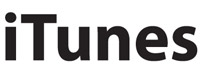 This module allows you to automatically post digital products from iTunes to your WordPress blogs. It is easy to use and powerful at the same time. Articles created by the iTunes module include a detailed description of the product with up-to-date prices, screenshots of the article and more. More details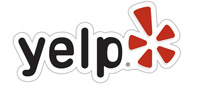 This module allows you to automatically post local reviews from Yelp to your WordPress blogs. It is easy to use and powerful at the same time. Articles created by the Yelp module include a description and recent reviews for each listing. More details

This module allows you to automatically post affiliate products from ShareASale to your WordPress blogs. It is easy to use and powerful at the same time. Articles created by the ShareASale module include a detailed description of the product with up-to-date prices, screenshots of the article and more. More details

This module allows you to automatically post handmade products from Etsy to your WordPress blogs. It is easy to use and powerful at the same time. Articles created by the Etsy module include a detailed description of the product with up-to-date prices, screenshots of the article and more. More details

This module allows you to automatically post affiliate products from Avantlink to your WordPress blogs. It is easy to use and powerful at the same time. Articles created by the Avantlink module include a detailed description of the product with up-to-date prices, screenshots of the article and more. More details

This module allows you to automatically post affiliate products from Prosperent to your WordPress blogs. It is easy to use and powerful at the same time. Articles created by the Prosperent module include a detailed description of the product with up-to-date prices, screenshots of the article and more. More details

This module allows you to automatically post affiliate products from Skimlinks to your WordPress blogs. It is easy to use and powerful at the same time. Articles created by the Skimlinks module include a detailed description of the product with up-to-date prices, screenshots of the article and more. More details

This module allows you to automatically post PLR articles from PLR to your WordPress blogs. It is easy to use and powerful at the same time. Articles created by the PLR module include the full content of the PLR article .txt files you upload to WP Robot. More details

This module allows you to automatically post unique articles from Article Builder to your WordPress blogs. It is easy to use and powerful at the same time. Articles created by the Article Builder module include a complete and unique article created by the Article Builder service. More details

This module allows you to automatically post unique articles from Big Content Search to your WordPress blogs. It is easy to use and powerful at the same time. Articles created by the Big Content Search module include a complete and unique article created by the Big Content Search service. More details

This module allows you to automatically post unique articles from Kontent Machine to your WordPress blogs. It is easy to use and powerful at the same time. Articles created by the Kontent Machine module include a complete and unique article created by the Kontent Machine software. More details

This module allows you to automatically translate all new posts WP Robot creates on your autoblog. The module uses Google Translate and supports over 20 languages into which you can translate your WordPress posts. More details >>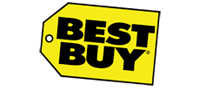 This module allows you to automatically post affiliate products from BestBuy to your WordPress blogs. It is easy to use and powerful at the same time. Articles created by the BestBuy module include a detailed description of the product with up-to-date prices, screenshots of the article and more. More details

This module allows you to automatically post affiliate products from AliExpress to your WordPress blogs. It is easy to use and powerful at the same time. Articles created by the AliExpress module include a detailed description of the product with up-to-date prices, screenshots of the article and more. More details