Powered by eBay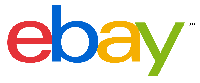 The eBay Module for WP Robot is the best eBay autoblogging plugin for WordPress. It allows you to add targeted auctions to your WordPress blog on complete autopilot to ensure your blog stays fresh and updated at any time. Automatic posts created by the module include a screenshot of the product sold, the current bid or buy now price and more details.
Earn Money: The eBay autoblogging module helps you to monetize your blogs better and allows you to earn money from the eBay affiliate program for every sale you generate through your automatic posts!
International Autoblogging: Besides English the eBay module can create automatic content in the following languages: German, French, Italian, Spanish, Indian, Chinese, Japanese, Dutch and Taiwanese. Learn more.
Flexible and Customizable: WP Robot's powerful template system allows you to make your autoposts like like you want. Including your own text, branding, ads or affiliate links is super easy as well!
Content For Any Keywords: eBay contains a wide range of content related to almost any topic. In WP Robot you can autopost auctions for an unlimited number of keywords!
Legal Content: Powered by the official eBay API to bring you great content you can use on your sites.
Post eBay auctions To WordPress
The eBay module can add recent and popular auctions from eBay to your weblog on autopilot. As long as there are auctions on eBay for it, the eBay module can add it to your blog! The module can be used as an Ebay WordPress plugin in all your posts!
Create good-looking eBay auction posts on any keywords you want.
Earn money for any sale you refer through the eBay affiliate program.
Add any number of eBay auctions you want to a single post.
Select which eBay website and language to use (i.e. ebay,com, ebay.co.uk, ebay.de, etc)
Editable post template and many other options to improve sorting and targeting results.
Add Ebay auctions to your existing blog posts to monetize them better!
New Version 5 – Updated For 2016
With our huge update to WP Robot 5 that was released in August 2016 the eBay module is now better than ever for autoposting auctions to your WordPress sites. The new update to version 5 comes with an entirely new interface that is much easier to use as well as better content curation features. We also made sure that eBay autoblogging always works with the latest version of WordPress and any WP theme of your choosing.
Get The eBay WordPress Plugin Now

The eBay Module as well as over 20 other autoblogging plugins are all part of WP Robot! Get the full version of WP Robot 5 now and start supercharging your blog's content with the best autoblogging plugin available for WordPress.
Related Autoblogging Modules
These autoblogging plugins that are also part of WP Robot 5 might be of interest to you as well: